Public Funding - Most of Fila 13's projects are made possible thanks to financial support received from:

Le Conseil des arts et des lettres du Québec
The Canada Council for the Arts
Le Conseil des arts de Montréal

Fundraising Campaigns - Le Cercle d'amis de Fila 13 was born in 2013, thanks to the financial sponsorship program of Le Conseil des arts de Montréal. Fila 13 thanks Ms Martine Michaud, Mr Hugo Valencia, Mr Ariel Ifergan, Ms Lucienne Losier and all the donors that have contributed to our fundraising campaigns.

RQD - Many thanks to the Regroupement québécois de la danse, for their support through their various programs of professional development.

Residencies - Work periods in residency are a precious asset to creative and preproduction processes, Fila 13 sincerely thanks the residencies graciously offered by:

Agora de la danse (Montreal, 2008, 2010, 2015, 2017)
Centre de Création O Vertigo (Montreal, 2017)
DanceWorks/Harbourfront Centre (Toronto, 2017)
Maison pour la danse (Quebec, 2017)
Maison de la culture de Côte-des-Neiges (Montreal, 2003, 2004, 2005, 2008, 2010, 2013, 2015, 2017)
Maison de la culture Notre-Dame-de-Grâce (Montreal, 2009)
Recto-Verso (Quebec, 2007)
Nyata-Nyata Dance Company (Montreal, 2015)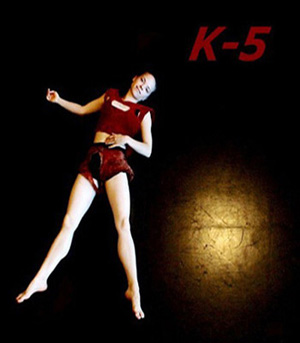 Co-productions
Fila 13 thanks the following co-production partners:

Agora de la danse - Soupe du Jour (2010), Imaginarium, don't feed the animals! (2015) and Tic-Tac Party (2017)
Throwdown Collective - Ylem (2017)
Le Fils d'Adrien danse - Tunnel 3 (2017)
XYZ Collective - Tempo al Dente (2017)
BoucharDanse - Woman in Blue Softly Breathing (2018)

Special projects - Lina Cruz has developped projects which benefitted from extensive residency periods supported by programs of Le Conseil des arts et des lettres du Québec in collaboration with the Ontario Arts Council and the University of Toronto.

Other special thanks…
Siren Dream Factory, Small Mastering Studio, Jimmy Tanaka Productions, Productions Pas de Panique, Alexandre Frenette, Frédéric Salter, Serena Fueter, Manon Laflamme, Laurent Boutéraon, Caroline Ross, Philippe Noireaut, Allen Solomon, Barbara Gruezmacher, Javier Cruz, Denise Camara, Luce Botella, Luk Côté and Caroline Richard.