Mission Statement
After 15 years as an independent choreographer, Lina Cruz founded the company, Fila 13 Productions on August 13, 2003. Its mission statement is to support the artistic vision of the choreographer and the creation and production of dance and/or music performances. In her approach, Lina Cruz intends to explore the integration of musicians on stage. Within these premises, she creates the company's work.

Fila 13 encourages the artistic exchange between artists of various disciplines, thus promoting research and artistic renewal in the creation of modern works of dance.

Always evolving on the margins of mainstream dance, the work of Fila 13 Productions aims at maintaining a strong link between freely associating images and hyper stylized bodywork.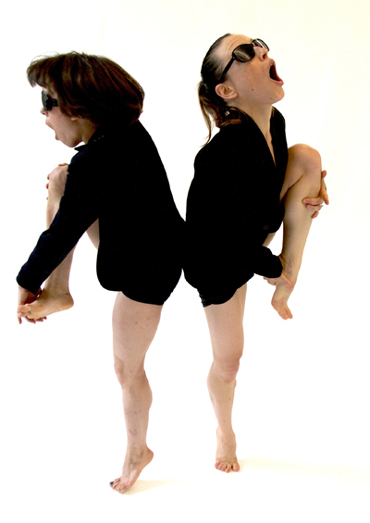 Catherine Larocque and Danielle Davidson in Imaginarium, don't feed the animals!, photo : Alexandre Frenette


What does Fila 13 mean? The name of the company makes allusion to the thirteenth aisle or row of seats in a theatre. Fila, in Spanish, literally means row.